Web designing is a creative process used to create visually appealing web pages. Web designers combine creativity with technology and thus deliver visually appealing web pages. It is an umbrella term for developing a website for a company. 
We see millions of sites on the web every day. Most of them are useless pieces of information that do not contain any valuable information or other content because they don't know it properly.
So, in this article, we discuss the art of web designing and give you a brief insight into what web designing is. Whether you are a beginner or an expert in web designing, this ultimate guide on Web Designing will help you develop a complete knowledge of the concepts and tools.
How much time does it take to learn web designing?
Like every other profession or job, web design takes time to learn. It is not like an easy cake that you can learn in a few days and start earning by Monday. 
However, it is not a time-consuming method. One needs to have specific learning levels to work on the right product when several options have different skills and knowledge required for each option. Learning web design from the ground up takes about 5 to 6 months. 
This is assuming you analyze for a few hours each day. Some people can pick up new skills in a couple of months. On the other hand, others take a little more than a year. The resources you employ and the time you devote to studying decide everything.
Why is a web designing significant?
It is vital in business. It helps a company connect with its customers and deliver the best customer experience on its websites. For example, social media like Facebook or Twitter includes simple web page designs for pages like 'home,' 'about me,' etc. 
A well-designed website not just has a beautiful, eye-catching, attractive and clear design. The site must also be relevant to the business and match their products or services, which would benefit their brand image. Important pages like 'contact us', 'terms & conditions' etc. Addressing these issues helps in improving revenue through more sales of a product/service as it increases trust among customers who have websites created by your company via good Web Designing. 
Web design will help a company properly reach the customer to offer products or services at an affordable price. Having anything for sale is essential, but offering them the best deals, freebies, and other incentives is necessary if you want your business to grow.
So, making your brand stand out online is all about using web design as a marketing tool. With the right visual marketing strategy and approach, you will draw in the right customers and turn them into buyers for your business.
That is why web design is essential. The importance of web designing has been increasing because it plays an essential role that connects the user with the company. They are visiting and, most importantly, guide them through the journey, which drives more customers towards your brand.
Advantage of web designing
Web designing has a lot of advantages. 
1) Search engine optimization
SEO is a way to make it more likely that a website will be found by search engines, like Google. Web design makes sure that search engines can access the report written on the web pages.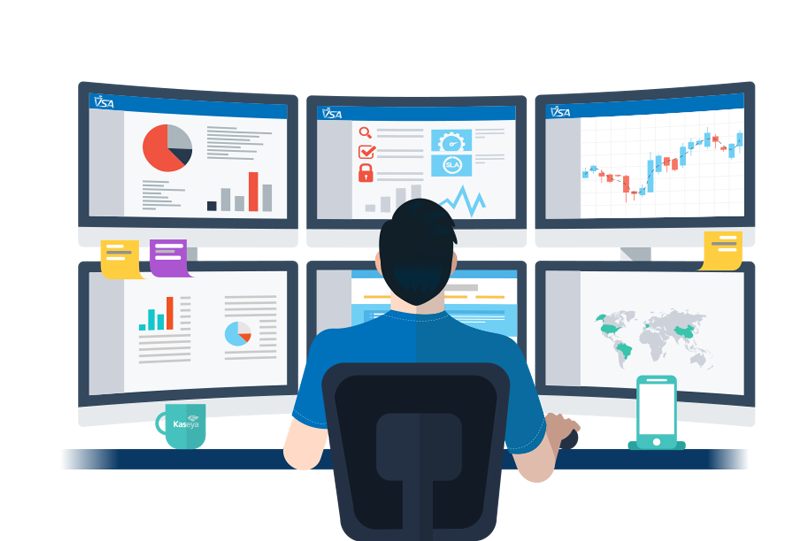 It can increase business because the site appears at the top of search results pages, making it easier for people to find it.
2) Customer gratification
A professional web design positively affects customer satisfaction because it quickly offers them the data they need. 
It assists the company in building a good relationship with visitors by guaranteeing that the navigation on its website is simple, consistent, and reliable.
3) Mobile responsiveness
The ability of a website to show on a mobile phone and adjust its setup and ratios to be readable is known as mobile responsiveness. 
Mobile-friendly web design ensures that websites are simple to read and navigate. Customers can immediately contact a website that is well-designed and mobile-friendly.
4) Branding consistency
The publicity of an item with a distinctive design is branding. Web design aids businesses in establishing or maintaining a distinct brand identity. 
Customers can more easily identify the visual elements as belonging to a specific company and its products or services when used consistently on a website. This makes it simple for them to spot the information they seek.
5) Technical prowess
This word applies to how effectively a website can provide a pleasant online experience. Clean coding, which enables fast loading times, valuable links, and dynamic pictures and graphics, can assist designers in doing this. Web design services also take care of any glitches that may arise.
6) Optimizing the user experience
It helps web designers figure out how people worldwide use a website. They do this by running reports. 
They figure out which pages get the most or most minor traffic and adjust the web design accordingly to improve the user experience.
7) Conversion
When a visitor does something on the website that you want them to do. Desirable web design encourages users to spend enough time on your site to become clients. 
They will act on a call-to-action button by exchanging vital information, subscribing to a newsletter, or purchasing a product.
8) Boost your sales
A compelling website seeks to boost sales or active clients. Because web design reaches target consumers and search engines, it assists businesses in increasing conversions and sales on their websites.
Web designing tools list
As is the case with most other career fields, a web designer's toolkit allows for the realization of a concept. 
There are numerous apps available to us. There are a few that provide it a competitive advantage. These are the most well-known web design tools.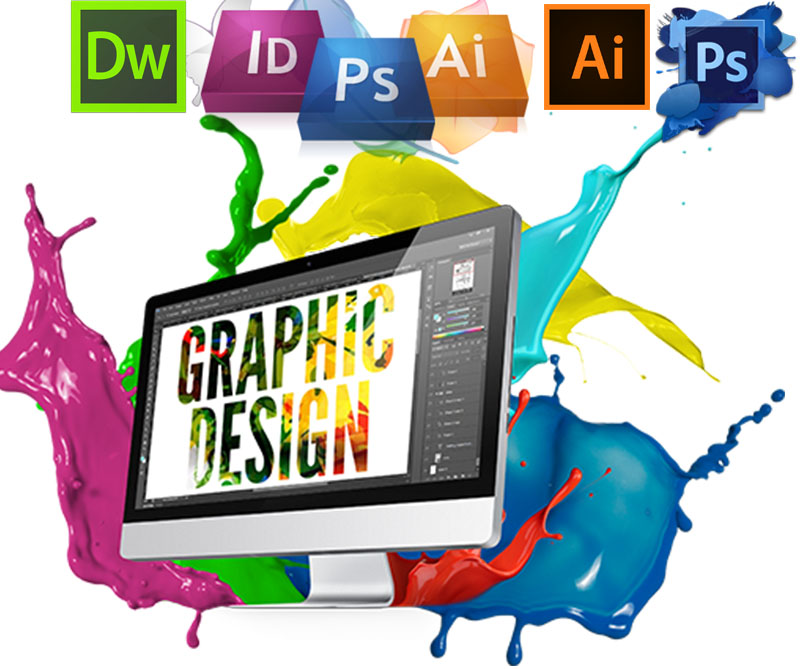 1. Dreamweaver
Dreamweaver is a commercial web design app based for both Mac and Windows platforms. A built-in FTP client, project management and workflow settings that enable teamwork, and Live View. 
Which displays a preview of your source code, are just a few of the tools and features available in this website design tool. Dreamweaver is very good at working with other Adobe products, like Photoshop. 
So you can easily share Smart Objects to make changes and updates to graphics quickly and easily.
2. Nova
Nova is a redesigned version of Panic for Mac OS X. To create a website, you'll need an FTP client, a CSS editor, and a version control system. This web design tool aims to help reduce the number of programs you need to use and optimize your team's workflow. 
As a result of Nova's single-window web design philosophy, it includes advanced search web books (including The Web Programmer's Desk Reference, although you can add your own).
3. Photoshop
For Mac and Windows, Adobe Photoshop is widely used. Photographers and designers can use it to create web graphics and manipulate photos. Like filters that automatically apply effects to your image or part of your image, brushes, actions, and scripting. 
Plus capabilities like Layer Comps and the Revert option, Photoshop includes all the tools and options you need to work quickly and efficiently.
4. Google Web Designer
It is a free website design tool that helps develop HTML5 designs. Even better, the tool makes sure that your designs (and motion graphics) will operate and show on any device, from a computer to a smartphone. Allow you to edit JavaScript, CSS, and HTML directly.
5. Firefox Developer
Firefox Dev Edition is a developer-oriented version of Firefox. You can use all of their DevTools as a developer. This website design tool has many tools that can assist you with web building. 
They can help you analyze and debug, build and design with style editor HTML inspector, CSS Grid, and more.
Elements of web designing
1) Layout 
The layout of a website refers to how information is presented on a page. The designer's most important task is to choose a layout. It should be straightforward, intuitive, and useable. 
Web designers that utilize grid-based designs may use white spaces to organize the site's elements. There are multiple layouts for desktop screens and phones. Designers can make them look unique. 
It's essential to have websites that work well on phones and tablets because many people visit them. If a web designer wants to make sure a site is ready for mobile devices, they can use a responsive template that adjusts to different screen sizes or make the site only look good on mobile devices. A consistent layout enhances the visitors' trust between supporters.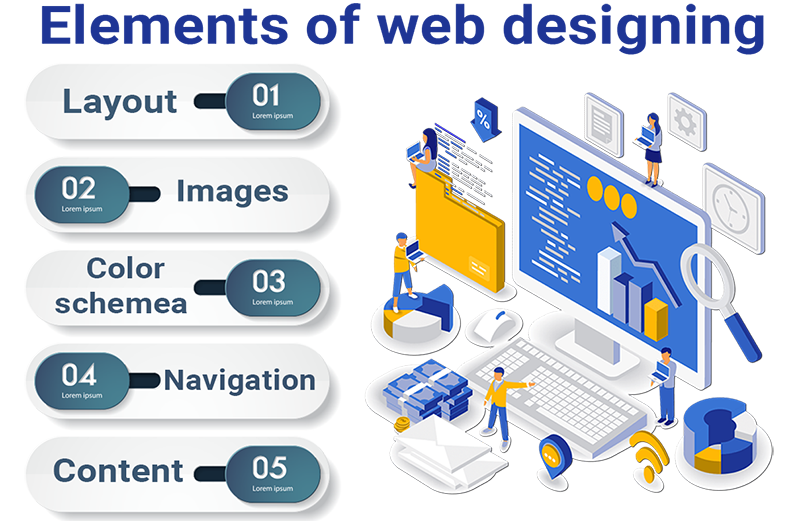 2) Images
A variety of visual aids, including images, graphics, photographs, and icons, are used to supplement the text. Designers can achieve the desired effect by selecting images that complement one another and the brand represented by the website.
3) Color scheme
The color scheme is a set of colors that work well together and complement the brand and company it symbolizes. To do so, they'll create a color range with a primary color and a few others. 
The colors can be monochrome (different shades of one color), analogous (close to each other), or congratulatory in a color palette. Designers also consider which colors are more likely to entice users.
4) Navigation
The navigational features on a website allow users to choose where they wish to go. They assist them in accomplishing this. They could be in the header, body, and footer of the website, based on how it is set up and laid out. 
These elements are crucial because they quickly initiate visitors to the data they seek. Designers can employ a variety of navigation styles and layouts, such as hiding and displaying navigation menus with the click of a button. 
They can also include one-click arrows and other buttons that take users straight to the start of the page, to a specific section of the page, or a different page altogether.
5) Content
The word "content" means all the website's data. It is critical because visitors expect to receive data efficiently. When a website interacts clearly and effectively, it is more likely to switch visitors into customers. 
This can be accomplished by utilizing the proper tone and presenting the necessary information throughout the website, including the "About" and "Contact" pages.
Roles and responsibilities of a web designer-
Web design defines the objectives of a website or webpage and ensures that all prospective users can access it. As a result, a web designer's role and responsibilities are critical. We'll go over them in detail below.
They are developing unique ideas with customers.
The website's design is being tested and improved.
They are developing design principles, guidelines, and best practices.
They are enforcing content standards to keep websites looking good.
It creates visuals for websites and guarantees that it is consistent with custom branding.
We are using many different CMS.
Wireframes and sitemaps help express design concepts using user flows.
Include features and functionalities in websites.
Colors and fonts are used to create sample pages.
We are creating conceptual designs and introducing the structure of the website.
Example of web designing-
There are tons of examples. Below are some of them.
1) Dropbox
Make your website responsive by using a fluid grid and flexible pictures. Dropbox has done an excellent job of this. When switching from desktop to mobile devices, the font color not only changes to match the background color, but the image rotates as well.
Dropbox provides a personalized experience across all devices by considering the context. For example, when people are on their computer, a small arrow tells them that they won't see any more if they don't scroll down. In handheld devices, the same arrow isn't there because it's thought that people will likely scroll on a touchscreen device like this one. 
Similarly, their signup form is viewable on desktop devices, but it is hidden behind a call-to-action button on tablets and mobile devices, where space is limited.
2) Dribbble
On Dribbble's website, a flexible grid can be changed, and the number of columns on desktop and laptop computers is five. On tablets and phones, there are two columns and only one on the screen.
Dribbble has taken down a lot of things on its website so that it doesn't look too crowded on mobile devices. For example, among other things, shots are no longer linked to their creator and the count of views, comments, and likes is no longer grouped under each item. The search bar is gone, and the menu is behind a hamburger icon.
3) GitHub
The GitHub website provides a standardized experience for users. However, there were a few notable differences:
When switching from desktop to tablet devices, the area above the fold transforms from a two-column configuration to a single-column layout, with the copy appearing above the signup form rather than beside it.
In contrast to desktops and tablets, where their signup form is the main thing, GitHub only shows a call-to-action button on mobile phones. To access the form, visitors must press the call to action.
GitHub has eliminated the search option on mobile devices and hidden the menu behind a hamburger icon, similar to Dribbble. This is a fairly common practice because it minimizes information overload on mobile devices with limited storage space.
4) Klientboost 
This is yet another outstanding demonstration of mobile-friendly web design. With 3G connections, their website loads in under four seconds. More notably, Klientboost's website maintains a consistent appearance across all devices while still customizing the customer experience for each.
Desktop and laptop computers show the full menu, including a "Get Proposal" button and a "We're hiring!" callout. Tablet and mobile devices show a smaller menu version, including the full menu. 
Users who access their website via tablet devices see a hamburger menu icon and a callout, while those who access it via mobile phones see a menu icon and a call-to-action button.
5) Leap of Faith
Magic Leap made a unique, mobile-first website with parallax scrolling to showcase its breathtaking visuals. Their strategy is suitable, provided that mobile phones and tablets now account for 56.74 percent of global internet usage.
If you use a desktop computer or tablet, you see a small piece of text that tells you to scroll. If you use a smartphone or tablet, you don't see this text because it's more natural for people to scroll there.
When using 3G, their website loads in just seven seconds, which is significantly faster than the global average of 22 seconds, that's not bad for a website that uses sensitive animation.
6) Shopify 
Shopify's user experience is the same on all devices. The call-to-action button and the images changed from a desktop computer to a mobile phone.
Next to the web form on personal computers and tablets, there is a button that tells people what they should do. On mobile devices, it's down below.
With computers and tablets, on mobile phones and other devices, the illustrations are correct and below the copy on mobile phones and other small devices.
Shopify's menu is replaced by a hamburger icon on mobile devices, as with most websites.
Although they use image carousels to showcase their customers, they've managed to keep their page load time under five seconds, which is impressive.
A career in web designings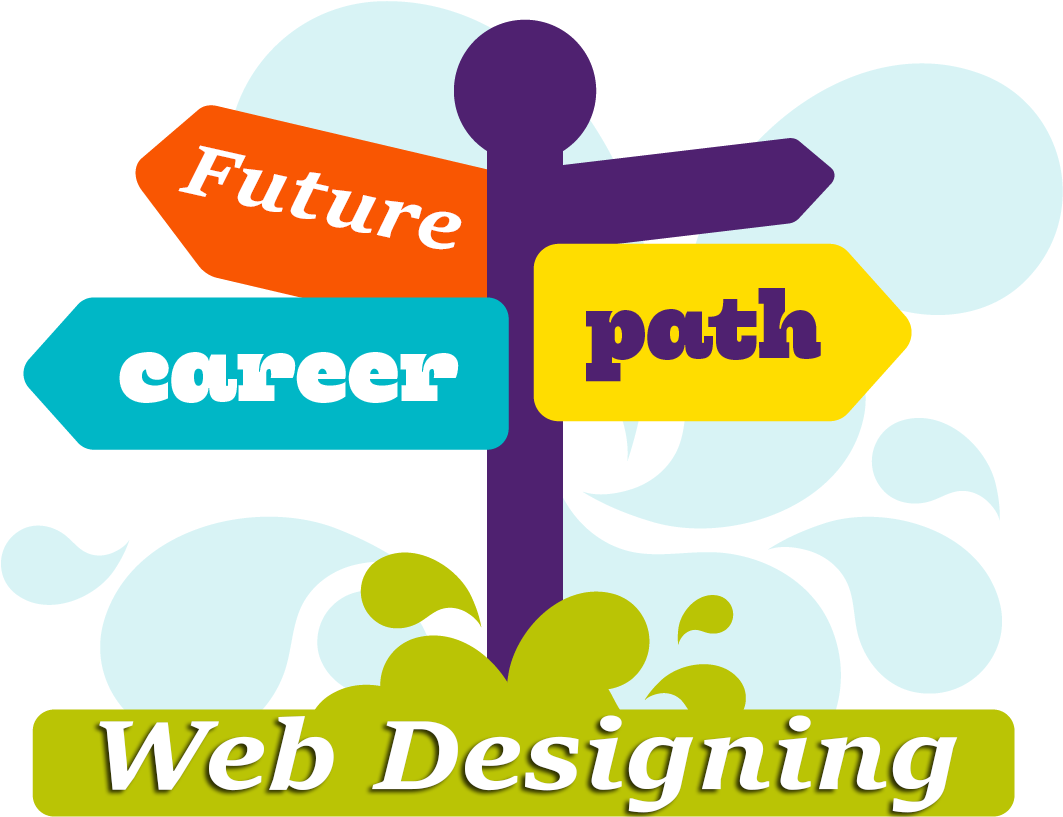 Future of web designing
This field is a remunerative one. According to Mondo's annual Salary Guide for Technology and Digital Marketing, "Web Developer" is the most sought-after job title in technology and one of the highest-paying jobs. 
Web Developer positions are expected to grow 15% by2026, per the Bureau of Labor Statistics.
Web designing salary
Although web design isn't the top job in its field, it is still worthwhile to pursue. It's a terrific way to earn a living, primarily if you specialize in UI/UX design fields. The more interaction you have, the higher your salary will be. A web designer's average annual income is $57,500.
Web designing salary for freshers
It depends on some factors, including experience, location, and the type of company. There is a website called payscale.com, and it says that the yearly pay for a web designer in the U.s is $48,521 a year. 
Entry-level web designers can expect to earn around $35,000 per year, while those with more experience can earn upwards of $70,000—web design salaries. 
Conclusion
Web design is a vast topic, but we hope that this post has provided you with enough information to get started on the path to becoming a web designer. Before diving into the technical aspects of web design, there are many other essential things to consider.
It's essential to think about your target audience and what they want from your website; if you're not sure, take some time to do some research. Before you get started, remember to plan how you want to monetize your site.