Have you ever landed on a web page and got blown away by how attractive it looked? That's because the person who designed the website is a good designer.
As there are nearly 1.58 billion websites active all around the globe, the demand for promising web designers has been mushrooming drastically.But, what is web designer? Or what's their job, basically? Allow us to find the answers for you.
Web designers are people who create new or redesign old websites. For this, web designers will use several programming languages and take the help of graphic design software such as Adobe Photoshop and illustrator.
Now, If you're wondering what a web designer does and what skills you need to become a promising web designer, you have to read this article to the end. Otherwise, you'll remain unaware of the interesting facts about this profession.
Advantages of Web Designer
We found our answer to the question "What is web designer," it's now time to know the benefits a web designer can reap. Be it stretching their innovative wings or the advantage of working from home, you don't want to miss any of it. Let's learn if there's something more than that…
1) Utilize the Creativite Side: No one would ever want to waste a unique thing in them that could help them reach higher. Web designing lets them hone their creativity to do better and better day by day. There are plenty of types of web designer jobs as per your creativity.
So, if you're born with an excellent sense in designing or you feel an eternal connection with it, this profession is the best platform to showcase your talent.
2) Be an Important Employee: Web designing is a crucial part of the company. It's the sector where the web designer designs necessary flyers and leaflets that draw the consumers' attention. 
Again, a designer will design the logo, business card and websites which are the company's face. See, how important is a designer going to be? People will know about the company with their designed artworks. Only the salary of web designer doesn't pull people to come over to the profession.  
3) Online Jobs: We already know how web designers love online jobs as it allows them to work independently. They can choose the clients, work, work time and set hourly rates as per their eyes xpertise.
Most people want to stay at home with their family and work when they please. This made it more preferable to the women folks as they can raise kids, cook, do house cleaning, and earn a hefty amount at the same time. All thanks to the technology and the clients.
4) Growing Industry: Whenever you're thinking of building your career in a particular sector, the first query to hit your mind is, "Will there be enough opportunity for me in the future?"  and the same thing happens with web designers as well. To set your mind at ease, yes, the web design industry is booming incredibly fast and experts expect it to increase by 27% through 2024.
So, if you're looking for an occupation that has a golden future, web design is one of them.
5) Well-paying Jobs:Companies pay their web designers an attractive amount of salary. Though it depends on the types of web designer, the average median salary for a web designer is $57k. But it's not a good idea to ask for a hefty salary while you're new to the industry. Cope up with small servings which will likely double up in a few years.
On top of that, they can work as a freelance web designer after their office hours, which will bring them more money effortlessly. Hands down, it's one of the most secure and high-paying jobs.
Tool Use for Web Designer

What does a web designer do determines the kind of tools a web designer is going to need. We'll talk about a few popular tools that most successful web designers use.
1)Photoshop: Web designers used photoshop heavily in the early years of web designing. It allows them to work with layer masks and combine images. They can also add graphics, effects, and texts. 
Recently, a lot of software has come out to help web designers, so the use of Photoshop is more profound. But it's still cherished by millions of designers. It's lovely to work with this software, especially for those working for a long time. However, it may seem a little painful to work with vector objects in Photoshop.
If you're confused about working with Photoshop, we'd say there's nothing wrong with it; web developers can quickly convert these designs into programming languages like HTML. So, don't forget to try this if you're working in the sector.
2) Illustrator: Want to create a magnetic web layout? Web designers have tonnes of things to do. Be it vector graphics or responsive media icons, scalable components, or CSS generation, SVG export or wireframes also reusable symbols, They'll find them all in one. Illustrator has everything programmed for web designers.
If a web designer is a Photoshop user, they may still want to use Illustrator for small designs. It would help if they need to do some vector arts after designing other things with photoshop; Illustrator will help them in creating vector art decently. They can copy and paste the art in Photoshop and continue designing the rest.
Again, Illustrator can go too slow. Lengthy text passages and big pictures can't be done quickly with this app. Pixel preview is a dirty mess, while pixel grid isn't any better.
3) ImageOptim: Who doesn't want his website to rank higher? Faster loading pages are ahead in the race than pages long to load. Overall, it's connected to SEO. To make a website load faster, web designers have to optimise the images. It's okay to have one or two photos and not optimize them. But, for a photography website with a few photos on a page, they have to optimize the images so it doesn't take forever for the page to load.
Imageoptim is one of the tools that make it easy for designers to optimize images. Web designers can make GIF, PNG and JPEG images a lot lighter with the help of imageoptim. Don't worry, it's less likely to hamper image quality.
4) Sketch 3: Sketch is a design app from Macintosh aka MAC. Unfortunately, they won't build Windows or Linux apps. So if you want to use Sketch 3 then you have to switch to Mac. Macintosh has clearly said that it won't make Sketch open to any smartphone or laptop brand even in the future. 
But before buying a Mac to be able to use Sketch 3, you have a question, what does a web designer do? If the designer works with different features then it's worth giving a try.
It's hard to believe that Sketch is an absolute alternative to Photoshop, although it's not from adobe. Bohemian Coding built it. Designers mainly use this platform to create wireframes and vector editing purposes.
 If we compare both, Photoshop has more features, whereas Sketch has fewer but combines Photoshop and Illustrator. So, they're getting two in one. On top of that, Sketch is easier to use and best for Ui/Ux designers.
What Does a Web Designer Do?

If you're thinking of building your career as a web designer, you have to learn about Web designer jobs, as in what they do. So some tasks for web designers are…
1) Website Layout and Visual Design: Say, a user's first impression about the website page. Want to draw their attention and make them interested? Graphic design is very crucial to do so. The web designers will combine pictures, fonts, colours,  and other essentials to design a website to make the readers stick to the page. Designers would pair fonts and colors that will make the website look fabulous.
Layout as in Structure? Kind of, yes. Designers have to give an easy-to-navigate structure to their website that'll look unique, up to date, and easy to use.
Have you ever heard about UI or User Interface? This is about a website's layout and aesthetics designing process.
2) Mobile Version of Web Pages: Remember the days when we used to browse the internet world through desktop or PC? We remember the days today as days have changed. Now more netizens browse the internet on mobile phones only. 
You can't access the desktop/pc version of the webpage on a mobile phone. That's why a company would want its web designers to build a mobile-optimised website as well. The more influential the device, the more complex it is with CSS and Javascript. So, the needs arise to build a mobile version of the website.
3) Mockup Files: Websites need relevant images to include in its web pages. Suppose the website is about creative mugs or templates. They can either create a mug, take a picture and upload it or they can use some software like photoshop and make a mock-up file even if they don't have that mug in real life. 
This is a demanding task that web designers do on a regular basis, and they can make lots of money with it.
4)Photo Editing:Photo editing is an integral part of web designing. A web designer has to know photo editing to succeed in their career. If you ask the most successful web designers, they edit all the images provided to make them better than other websites. 
What is web designer? Overall, web designer is a person who manages a website for their company or client to make it visually aesthetic.  
Web Designer Skills
Every occupation requires some skills to perform the job decently. The same with a web designer. 
If you wish to build your career on web design what to learn to become a successful web designer is important to understand.
 Let's have a look at a few of them. 
Typography: Good typography skill is crucial for a web designer as it'll help to insist the spectators read the page. Web designers won't write the texts, but they'll design the text with fonts, colours, spaces, photos and many more. They can't simply leave the content without designing them as it won't entice readers to read the whole range. 
For this, they'll need to learn which designs are trending recently and which trends are old-fashioned to avoid. While plenty of fonts are available online, it can be daunting for designers to choose one unless they have proper knowledge about it. 
Colour Theory: A web designer needs a proper idea on the colour wheel. Which colour do you get by mixing other colours or  What colour background is appropriate for which font colour are the basics of colour theory.
If the designer chooses a colour for the background that's darker than the font colour, the colour won't be much visible. Hence, the audience will leave the page without reading even a bit of it. Hence, the designer has to learn about colour theory to pick the right colours for web designing.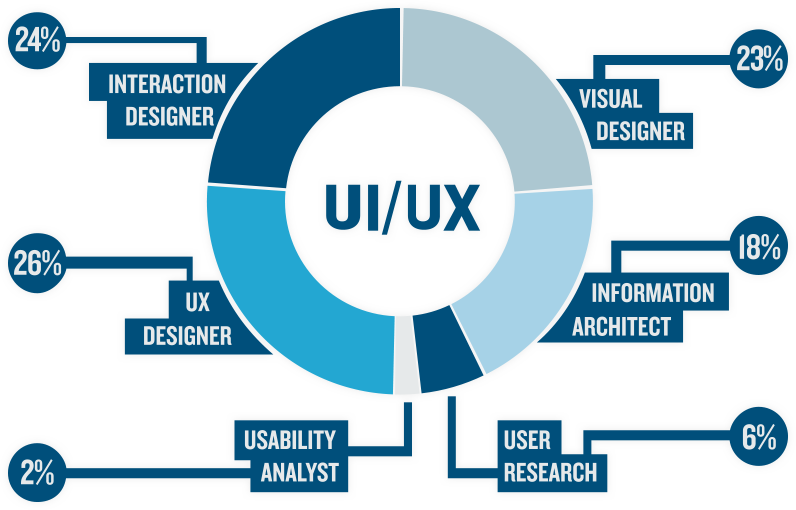 User Experience(UX): A designer must understand what the users need and what the product is about. This is one of the basic skills a designer needs to skill himself. Web designers also have to have the ability to find out the reasons why the consumers didn't have a good experience with them. These things will let them do better designing and attract more users.
User Interface(UI): UI and UX may sound similar, or whenever you see Ui, Ux follows by. But these two things aren't the same though they could be twins.
User Interface skills will let a designer design the website flawlessly. UI is everything a website contains. Layouts, typography, icons, buttons, pictures, and others are the elements of User Interface or UI.
Photo Editing: There are advanced tools available that allow a web designer to edit the images and videos to enhance these more. The designers have to learn how to use those apps to make the photos more attractive. Some designers may ignore this skill but it makes a massive difference in the long run.
Especially for photography or travel websites, editing photos can be a crucial factor to bring in more and more audience. Besides, it's essential while creating flyers, brochures, cards etc. 
Responsive Design: A web designer must know how to create mobile tabs and laptops. They have to make sure that the users can access it from all types of devices to broaden their market.
Changing image sizes and resolution will help it to fit the screen size as well as load the page faster on mobile. This is about responsive design.
Quality of Web Designer

The quality of a web designer would determine if they are excellent and reliable. You can't rely on someone of poor quality. Again, they need different qualities in them for different types of web designers.
Honestly is one of the most essential qualities a web designer must have in him. Suppose, the company needs a web designer to design the layout but the designer hid the fact that he doesn't know how to design the configuration.
In addition, a web designer has to be punctual to maintain strict deadlines. When the company or client assigns them for some task and expects to get the work on a specific day, they have to keep it.
Again, a web designer needs to have excellent communication skills. They need to keep in touch with their team to accomplish a project beautifully. Otherwise, there are going to be big problems managing and submitting tasks on time.
Lastly, web design is a profession where designers are getting familiar with new things every day. They need to memorize things to create new designs. If someone is building their career on web design what to learn is limitless.
Career in Web Designer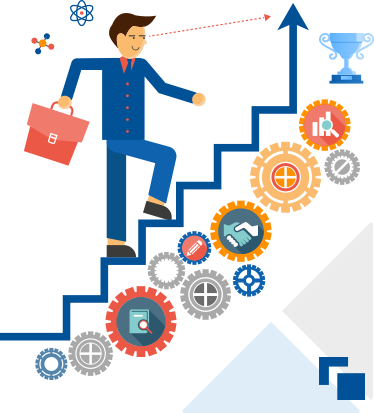 As we mentioned earlier, building a career in web design is a wise decision. The growing industry has a lot to offer to a web designer. 
Future as a Web Designer: Is the figure of websites increasing or decreasing? Yes, increasing. So what? Nothing but it means that the market for a web designer will only boost day by day. Also the salary of web designers is increasing. It makes sense the future of web designers is shining.
In fact, the industry always lacks promising web designers, and that's why you shouldn't think twice before choosing your career as a web designer. Moreover, you can build your own web design farm to work as a web designer and earn a big fortune from clients. 
Web Designer Salary for Fresher: As a fresher web designer, you may expect to earn $46,466 annually, as this is the average salary for a newer web designer in the US. The location of the designer and web designer skills alters the statistic drastically.
 If you're working in countries like the US or UK, Germany or France, expect a yearly minimum of $46,466. But if you're from India, you'll be paid peanuts for your creativity.
Web Designer Jobs: There are a lot of jobs available for web designers that include graphic designer, Copywriter, UI designer, UX Designer and many more, depending on the designer's skills.  Apart from that, a web designer can work online and earn some extra bucks as well. Millions of web designers are now meeting Clients online and loafing a hefty amount of money.
Salary of Web Designer: The average median salary of a web designer is $57k which is a hefty amount indeed! Though the salary depends on the web designer skills, no web designing jobs will pay you less. But, the salary of a designer isn't that attractive for the first one or two years. Eventually, the salary may increase if the web designers perform really nicely.
Conclusion
The answer to What is web designer is enormous. As long as the web designers are skilled, there won't be much problem finding an appropriate job for them. But they have to perform well and know how to design websites decently.