An excellent HR recruiter is worth their job. When you connect with a perfect employee with great talent, then you create new business growth opportunities for your company or organization. Recruiting process is a tough job for any organization because it requires a lot of time and workforce in shortlisting right and eligible candidates for the company. So they hire HR recruiters for this job as they are professional trainers for doing it. Here are some of the qualities of a great HR recruiter.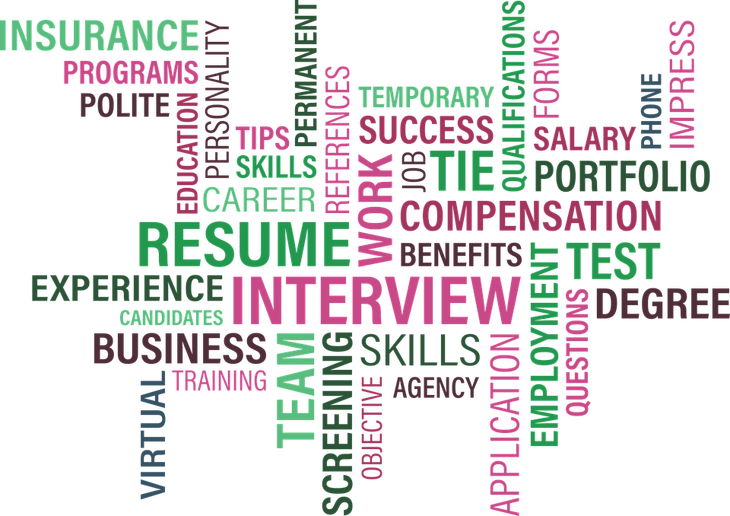 Good listening skill
An HR recruiter/must be a good listener because you can better understand clients' needs if you can listen to them carefully and thoughtfully. The more you will listen to them, the more you will determine what qualities they need in a candidate for their organization. Also, the same applies for jobseeker as well for getting easier to find the perfect result. This will allows an HR recruiter to make sufficient decisions and find the ideal match for the client's organization or company.
Should be Confident
Outstanding qualities of professional HR recruiter include confidence in their product. Not about you, but you must also be confident about the offer you give to your clients, companies, and people looking for a job. If you talk confidently, then the job seekers can better understand the company's roles and responsibilities; hence, it becomes a crucial part of hiring any of the candidates for the company.
Understanding how to promote your services is one of the qualities that can determine how to become a good HR recruiter. Expertise in the knowledge and need of the client is a foremost very crucial thing. If you have a lot of candidates in your database but cannot convince them for the job roles your client offers, then it may be because your negotiation and convincing skills are not good enough and crucial. Therefore it can make delay in the hiring process, and client can deal with significant loss
Capable of Completing Targets
Recruiting is not an easy job because it requires a lot of patience and convincing skills; hence the competition in the industry is relatively very complex, and it is essential for any HR recruiter to handle work pressure and be target-oriented and hungry for the right results. Recruitment jobs are target-based, and you can earn extra incentives in it. Moreover, HR recruiter focuses on incentives rather than the salaries because most of the recruitment firms offer basic wages to the recruiters
Better Communication Skills
Working as an HR recruiter requires good communication skills, whether on call, email, or face-to-face. If things don't work according to the need of jobseekers, then being straightforward is not always the right option in such cases. You should politely deny if the candidates are not fit for the position. In such situations, the recruiters need to prove that s/he is diplomatic. Better communication skills will help a candidate understand more what you are offering to them and help them negotiate with the company's job role. This is one of the essential qualities for any HR recruiter.
Good at Doing Multiple works
Since HR recruiters deal with many companies and job seekers daily, they have to choose an eligible candidate for the companies by shortlisting thousands of resumes. You will have to need to juggle multiple tasks and projects simultaneously. From taking candidates to screening to the final round, the Recruiters struggle a lot to get jobseeker hired by the company; hence, if you are willing to become an HR recruiter, you should have the capability to do multitasking.
Quick and Speedy
Many companies and job seekers don't just rely upon the source of filling their position or finding jobs at various job portals. A recruiter who quickly approaches the right candidate at the right time wins the game. Suppose a recruiter is not able to connect with clients or job seekers. In that case, it might affect their targets such as lack of connection with the client will cause them to hire another expert for hiring or jobseeker to find another job in the different organization, so it is significant to determine how to become a good HR recruiter in the market.
Great Teamwork skills
For avoiding misunderstanding among the team, it is very crucial for an HR recruiter that he/she must have good team leading or communication skills because sometimes an HR recruiter has to handle the team to find the perfect candidate for the clients, as well as they, have to work under a section. Good team leading skills will help your members to work more without any hassle and help them to find quality candidates
Problem solver 
An HR recruiter can face many situations that they never thought would come along in their way. for tackling such kind of situation, you need to be a good problem solver  such as many time clients reject candidates due to lack of skills and jobseekers not turning up to the interviews
Conclusion
A good recruiter will always place a candidate in the correct position in the company. A professional recruiter knows how to connect with clients and job seekers to fulfill their needs. To become a good HR recruiter in any business firm or organization, the abovementioned points will help you enhance your performance. However, these all points are responsible for determining how to become a good HR recruiter in any of the companies.